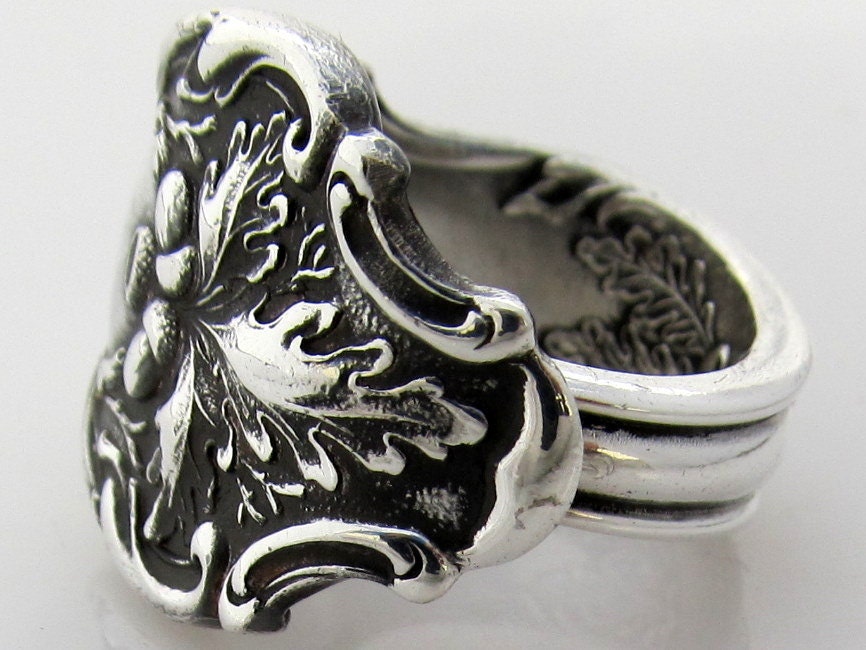 Charter Oak is one of the most highly sought after early 1900 patterns. Charter Oak is an 1847 Rogers Brothers pattern from 1906. This teaspoon size ring features Oak Leaves and Acorns. It's Art Nouveau style has a somewhat Masculine flare which may be one of the reasons why this pattern is so collectible as there are few masculine patterns out there.
I made this Charter Oak spoon ring wit...
Click Here to Visit My Etsy Shop!